Pivot with purpose into a career you love
Take your next step with confidence.
This guide is for you if:
You're midway through your career and things aren't going the way you'd hoped.

You've been out of the workforce for a while and you're not confident about how to get back into it.

You're feeling stuck and you have been for a while.
It's Never Too Late for a Career Change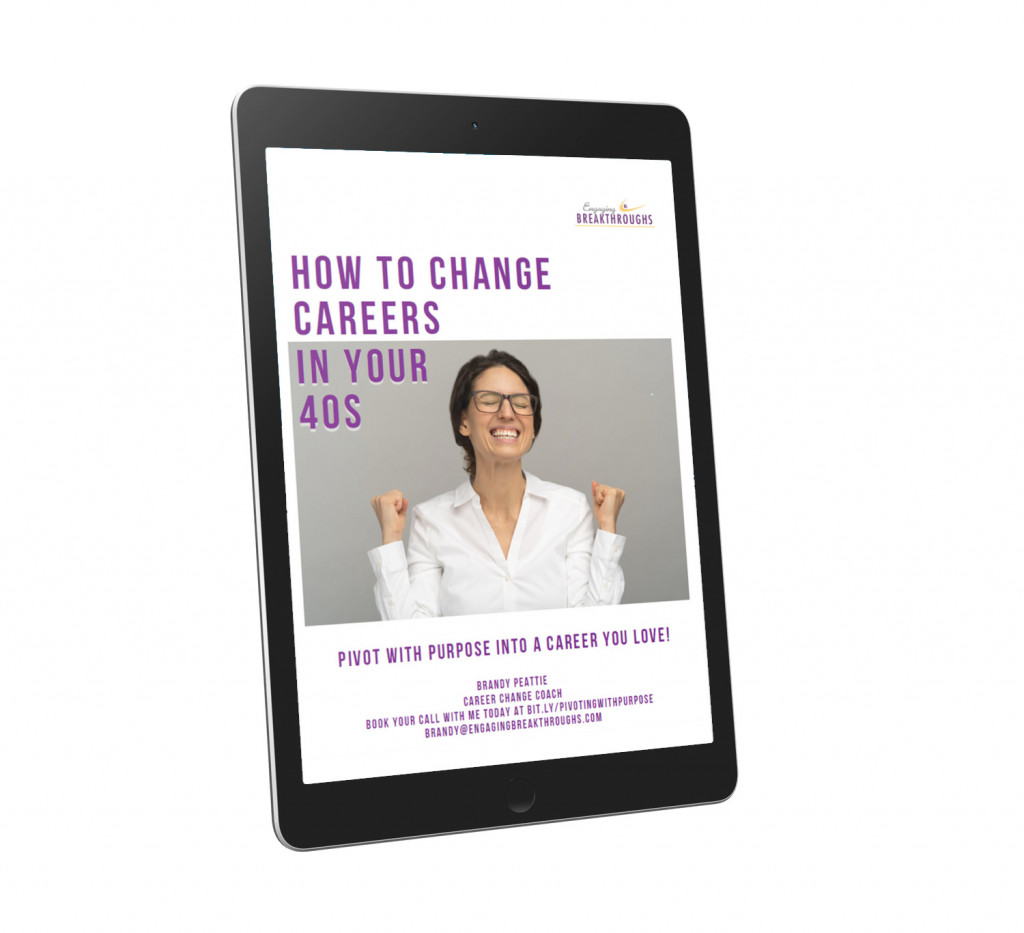 In your 40's, you are only halfway through your working life, so you have plenty of time to change your career path and follow your longing for a career with meaning. There's never an age where you're "too old" to pursue your passions and discover your true purposeful calling.
This FREE guide will give you 3 keys to taking this next step with confidence.
Don't waste another weekend dreading the upcoming work week.
Let us help you find the role and career you were meant to have.
If you are in an unfulfilling role and you're ready to pivot to a more meaningful career, this can help!