How to Communicate Effectively & Difficult Conversations Training
Crush Your Career
Communication Boot Camp
A new online leadership development program that empowers
participants to show up confidently and communicate effectively in their careers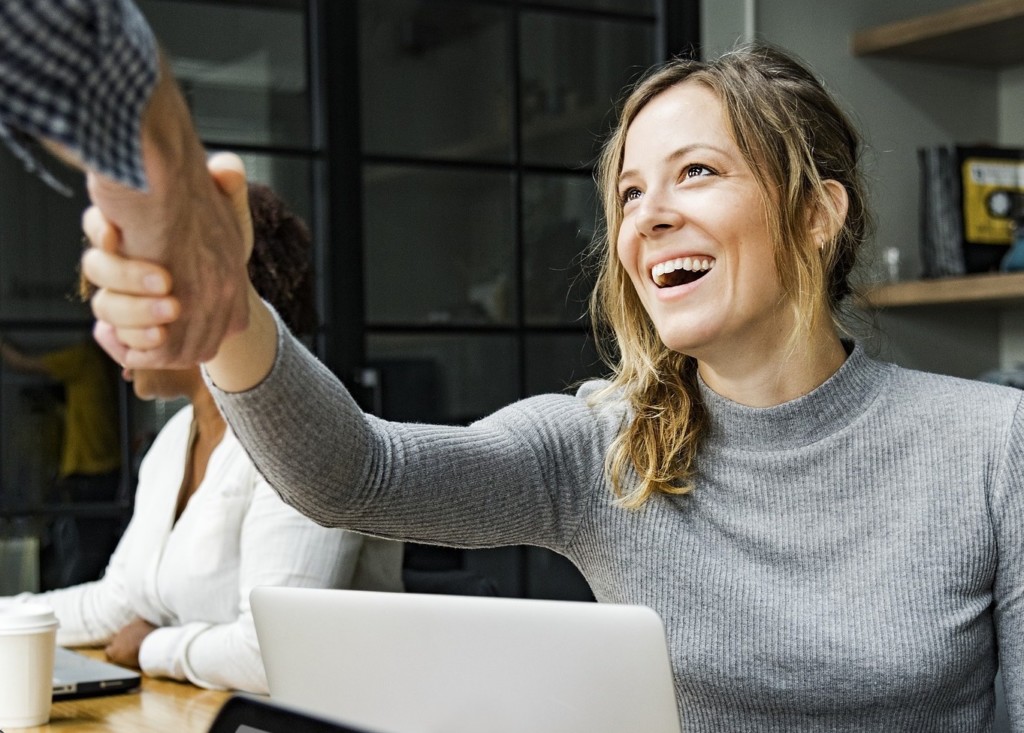 Experience something new in leadership training.
This leadership development program is for you if:
You want to know how to communicate effectively
You avoid

difficult conversations

You feel

fear or anger

with your boss, direct reports, peers, or clients
You're

not paid

what you believe you are worth
You've been

passed over

for promotions or attractive projects
Your peers are

passing you by

You fail to

speak your mind

when it counts
Your calendar and email inbox

run you over

The people you work with are

not pulling their weight

You want to master "

soft skills

"
You know your career is

stagnant

You are a sole contributor and don't know

how to move into a leadership role

.

You've been thinking that

getting an MBA

might be the solution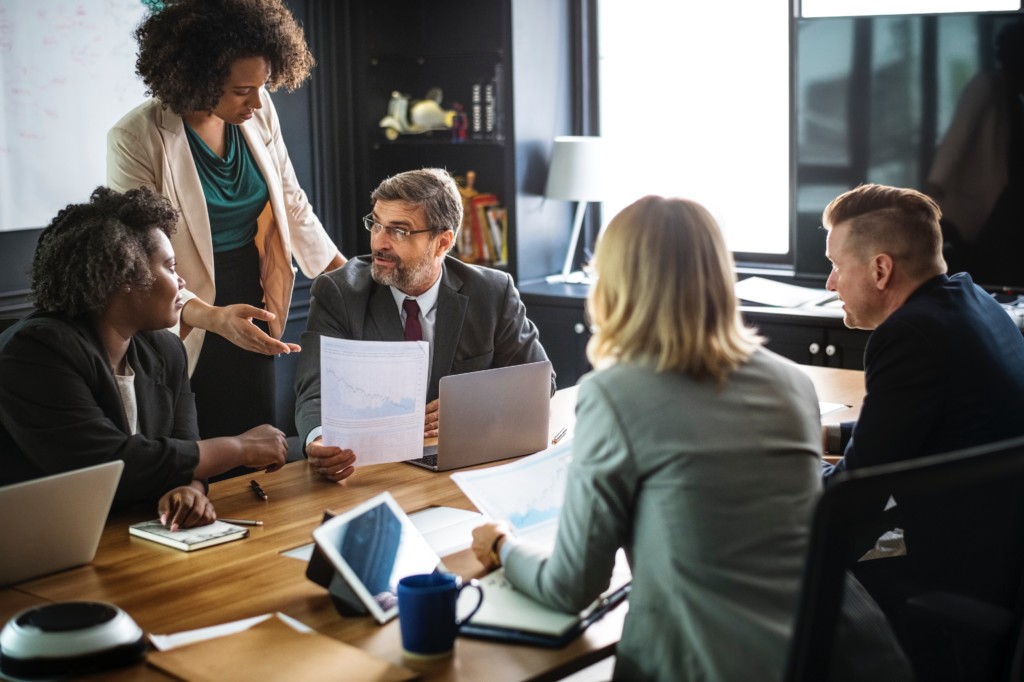 Break through barriers at work.
Reprogram tired thinking patterns, like:
"I'm too new for my opinion to count."

"Sure, I can work on Saturday - again."

"I'll never fit in with leadership here."

"I'm stuck here and this is never going to change."

"I probably won't win them over."

"I work with a bunch of idiots."

"I'll lose this client if I'm honest with them."

"I'm just going to have to do it all myself."

"I have no idea how to communicate effectively."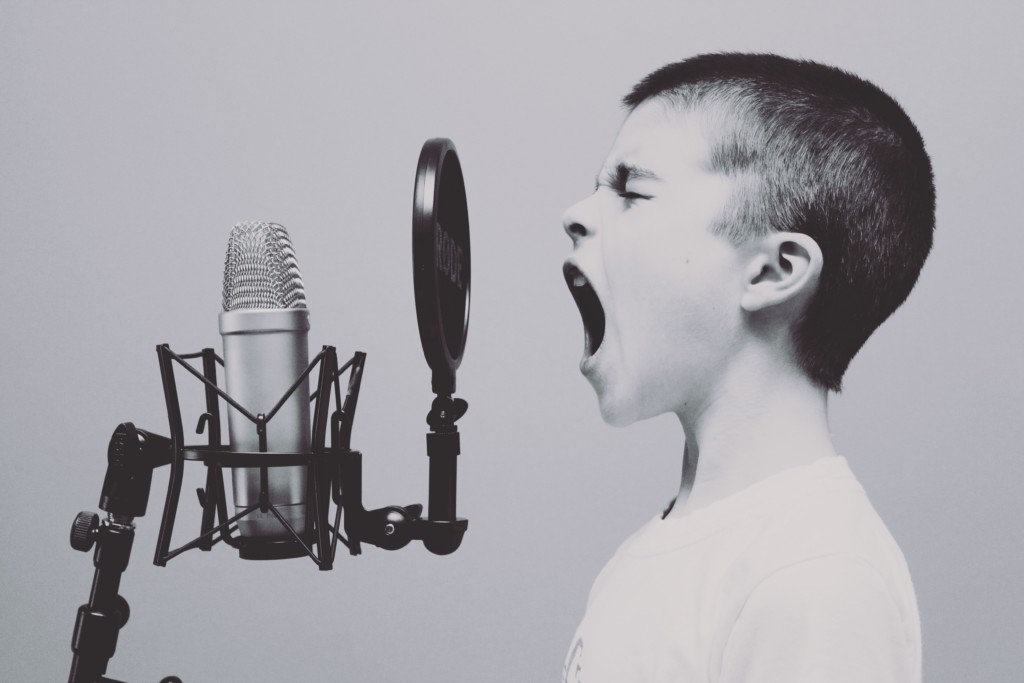 Discover your authentic power.
You have knowledge, ideas, and unique perspectives that are worthy of consideration. When you repeatedly hold your tongue, allow outside circumstances to run your day, or act in ways that are not true to your authentic self, your team is left to make assumptions about your thoughts and values. You surround yourself with people who never know who you really are, or know how you actually feel.
While communicating effectively and setting boundaries at work can feel scary, denying yourself the opportunity to become a more authentic leader will sabotage your career. You can break through barriers to become a powerful communicator in the workplace. Becoming a transformational leader is possible.
Find your voice. Communicate more effectively. Be more confident. Command more salary. 
Crush your career.
What You'll Discover
During the "Crush Your Career" Communication Boot Camp you'll discover:
How to leverage the

4 Channels of Communication

to:
Learn how to communicate effectively
Get clarity

about any challenge you are facing

Set clean boundaries with your calendar, colleagues, clients, vendors and yourself
Deliver more effective feedback
Handle difficult conversations with more ease

How to position yourself to command the salary that you want
How to reduce anxiety at work
How to comfortably ask for what you want in the workplace

How to make it

 safer

to take the steps you want to take

The

"Break Through Barriers" Blueprint

for breaking through internal resistances that have kept you "playing small" in your work

Why your

 

mindset

 

on this journey is so important

The

One Rule

you must follow to develop and integrate new habits
This boot camp is not your typical leadership development program where someone lectures you on what to do to achieve more success. Instead, we provide an interactive leadership development program with hands-on practice. You'll actually get to practice new behaviors before trying them on in real life workplace situations.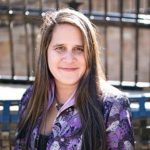 Before the "Crush Your Career" Communication Boot Camp, I felt stress when negotiating with clients about our team's travel schedule and availability. I also felt impatient with members of my teams when they didn't perform their work the way that I wanted.
During the program, I was able to apply the 4 Channels of Communication to what I wanted to say in both situations, which helped me get real clarity about what I wanted to say.
As a result, I have had extra patience, I am able to listen better and am able to absorb what the client is saying by seeking to hear their perspective. I have also been able to communicate what our team wants in a way that has been well received. The way that I am showing up has lead to better team building, because I am able to coach team members more effectively and more easily. Just recently the client sent an email to our CEO praising the way that our team has interacted with their team up on this project.
Aline Koch, Practice Director, PMO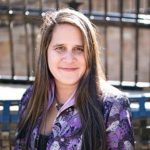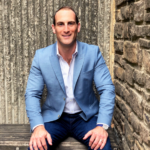 Before the "Crush Your Career" Boot Camp the challenge that I had in my work was resolving conflict in a meaningful, productive manner. I would bottle up each negative interaction whether it be with a supervisor, subordinate, peer, client. Those 'charges' would linger and impact the way I was showing up to work and interacting with these people. The result was less output, decreased communication, and overall anxiety and stress related to these situations.
While working with Engaging Breakthroughs I discovered tools and approaches to efficiently & productively deal with conflict. I have learned to become more emotionally intelligent and aware of situations, as well as discovered tools and tangible approaches to resolving conflict.
The result that I have in my work today is more trustworthy relationships and higher performing teams. Our company adopted the principles of Engaging Breakthroughs and the culture of our firm is evolving for the better!
Adam Pinto, Project Leader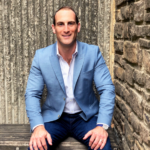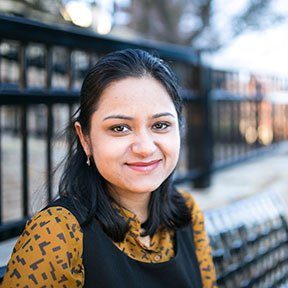 Before I worked with Engaging Breakthroughs I was uncertain in handling conflict and difficult issues with team members and clients. During my time working with Craig I was able to both see the benefit of, and practice leaning into difficult conversations. I learned about 4 channel communication and have applied it in my work.
As a result, I was recently promoted from Senior Consultant to Solution Architect.
Neeti Agarwal, Solution Architect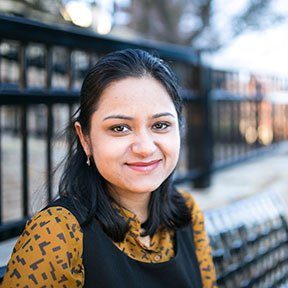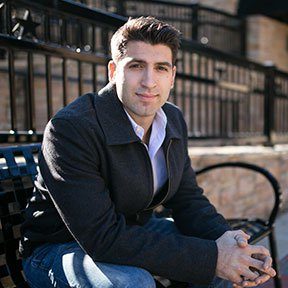 Before working with Engaging Breakthroughs I was challenged in communicating what I wanted. I hesitated to speak up because I was thinking "how do I clearly articulate my opinion(s) to my customers to give myself the greatest probability of being heard and understood?" and "how do I deliver feedback to a team member effectively, as to build my teammate up and not tear him/her down." That hesitation caused me to feel frustrated with myself, my clients and team members.
During the "Crush Your Career" Communication Boot Camp I was taught and was able to practice communicating in a more powerful way. I participated in role-playing exercises with situation/scenarios drawn from my actual life experiences. I also received feedback, coaching, and support regarding how I was showing up in these exercises. Furthermore, I was provided content, such as communication process maps, which are not rigid in nature. They simply assisted me in organizing my thoughts effectively. All of which (the context, exercises, and coaching) helped me form new habits in effective communication.
Today I am having a more satisfying work experience, and am contributing in more positive ways to my organization. My colleagues can count on my showing up in a truthful way, with a clear intention of giving constructing, supportive feedback as well as being open and soliciting their feedback so that I can continue to grow as a leader. I have been given increased leadership responsibilities, which has been part of my professional goal, which I believe is a direct result of this program.
Anthony Bellcourt, Solution Leader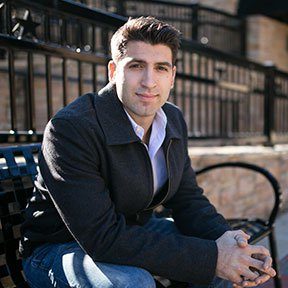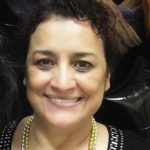 I am working doing what I love, there is no doubt, yet I did not know how to handle my relationship with adults. I used to feel like a little child in front of them, and I would become smaller and smaller when there was a conflict.
The biggest thing that I learned is to use my power. I was guided. I was not only advised, but was able to practice how I was going to handle conversations, and how I was going to present myself in a way that people are going to pay attention to what I am saying and hopefully do something about it.
Before this year, I was living and working in an environment that I could not believe. I did not believe that such a challenging communication environment could exist in the type of work that I do.
And now, just within weeks, I am able to address things in a different way. Amazingly, just yesterday, one of my colleagues approached me in a totally different way as a result of the work I've done in this program. And that's not the only situation. It is now an everyday thing.
Before, I felt like I was in a place where I didn't belong. I was kind of in a borrowed place. Now I belong. I can stand and feel that I am occupying my space. And I am doing it with dignity.
Lourdes Salcido, Elementary Educator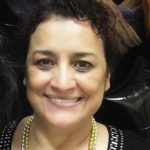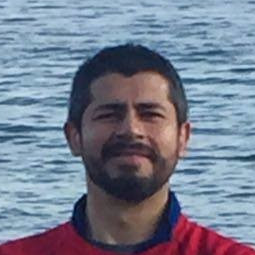 Craig Tennant facilitated a process in which I was able to speak to a covert side within, that was preventing me from fully tapping into my potential as a professional and as a leader. I would definitely recommend this program if you feel stuck or are considering changing careers.
Armando Costilla, Senior Systems Engineer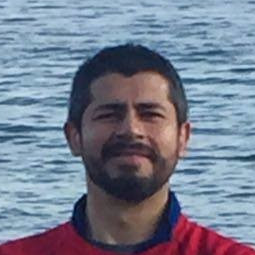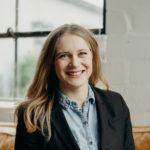 Do you struggle with self-confidence? Me too. Do you have a hard time staying true to yourself? Same here. Do you feel like a doormat in life and everyone walks over you? Every day of my life.
Perhaps you are looking for career change or advancement. Perhaps you are wanting to succeed and thrive in your personal or professional relationships. Then, I highly recommend enrolling in Crush Your Career. I received all the tools to change careers, find my professional purpose, and thrive in all professional and personal relationships from Craig's program. Most importantly, through his support, encouragement and homework, I am confident in all aspects of life. I never thought that was possible.
Here's my story. I was miserable. I was looking for my "forever career", but had no idea what that was or how to get it. I had been unsuccessful in my career search. Each rejection email from company after company was a further blow to my already dwindling confidence. I sought out the Crush Your Career program to help me navigate the career change process. Period. I was not looking for professional development, and I most certainly wasn't looking for personal development. Boy, was I wrong.
Through our time together Craig has guided me to see my strengths, my value, and my weaknesses, or areas of growth, as he says. Now he could have provided the answers for me, he could have held my hand through job searches. I'm so thankful he didn't. He helped me find my voice, my confidence, for myself.
What are the quantifiable results you ask? I was able to land a career I am so incredibly excited for as it aligns my skill sets, my passions, my values, and my purpose. I'm so thankful Craig helped me see each of these professional components. The best part was that I was able to negotiate my salary (something I never would have done before enrolling in the Crush Your Career program). I say this because we never specifically worked on how to negotiate salaries. Craig taught me how to find my worth, and not settle for less than I deserve, be that monetary value or relationships. I am also able to clearly navigate a charged conversation instead of allowing my emotions to control my actions.
There are so many more meaningful results I now have because of Craig's support. I am confident, I see my future clearly, even my relationships with family and friends have improved. You know you've made amazing traction when someone else comments on your confidence and joyous state.
I now truly enjoy the road of life by celebrating the wins and giving myself grace during the losses.
The results you get from Crush Your Career will truly change your trajectory in your professional AND personal life.
Emily Braun, Training Director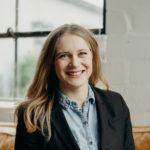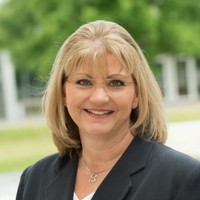 I engaged Craig recently to help me with an impending (and dreaded) career transition. Craig's approach allowed me to look differently at my career history, determine which parts of it gave me the greatest satisfaction, and to define a path to identify and pursue a new chapter in my work life.
His demeanor and professionalism are unparalleled, and I will be forever grateful to Craig for his guidance during this period of transition. I can, in all honesty, say that my experience with Craig was, indeed, an engaging breakthrough.
If you are facing a similar situation -- late-age job change, long and varied job history, fear of being obsolete, I recommend you take advantage of Craig's first consultation to see if you, too, are immediately impressed with his credentials and reassuring manner. He helped me. He can likely help you as well.
Betsy McFarland, Employee Engagement Professional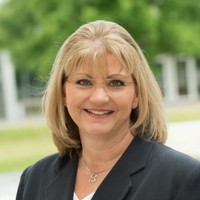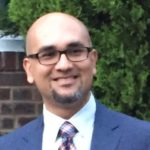 Craig is great at creating a safe space for communication. He helped me put into words what had been rattling around inside my head. He gave me great feedback and a different perspective on my past experiences, accomplishments, and challenges. He helped me reconnect and listen to my inner voice and that helps me think strategically about my future
Bilal Bhatti, Accomplished Technology Leader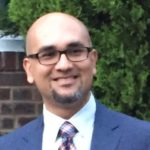 Program Format
This powerful, innovative program is limited to 8 participants
This online small-group experience will show you how to communicate effectively. We build a solid foundation of powerful, authentic communication skills over an 8-week period. You'll receive leadership development training and real-time practice to show up more confidently in your career.
The leadership development program introduces a powerful set of theories. It then quickly moves into practice applying them to the challenges that prevent you from showing up with authenticity and strength in your current work environment.
The Crush Your Career program includes:
8 weekly, 2-hour online group sessions on Zoom
During these experiential video sessions, you will interact with other members of the group as your facilitators Craig and Monttein guide you through content and exercises. You will be supported to grow at your own pace.
4 Private, 1-Hour online coaching sessions on Zoom
Each participant receives dedicated one-on-one attention during 4 private coaching sessions with the facilitators during the program. These private sessions are designed to help you identify and break through barriers and resistances that have stopped you from communicating effectively and being more confident and authentic.
Assignments to hone your practice
Participants are given weekly assignments to complete, including checking in and practicing new communication skills with other participants. Attendees can expect to invest an additional 3 hours per week in this program.
Private Facebook Group for group support and sharing
About Your Facilitators
For over three decades, Craig Tennant consulted with finance and technology executives in software services. He climbed the corporate ladder by showing up powerfully as a consultant, leading internal teams and clients toward valuable solutions.
Alongside his corporate career, Craig spent 17 years facilitating workshops where he deepened his interpersonal skills while helping others develop more authentic leadership. He facilitated individual and group leadership development sessions where attendees learned to embrace deeper truth and show up more confidently in their relationships at work and at home.
While he enjoyed his work in the software industry, Craig found his purpose in helping others break through barriers that prevent them from having the experience they really want from life.
Overall, Craig has trained and supported thousands of individuals and over 75 groups to bring their more authentic selves to the world. His purpose is simple: "I empower people to align with their deepest truth."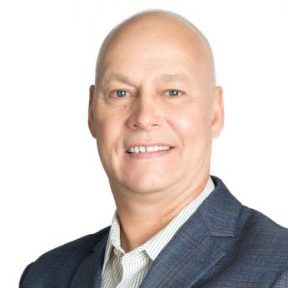 Craig Tennant
Leadership Development Program Architect
& Breakthrough Coach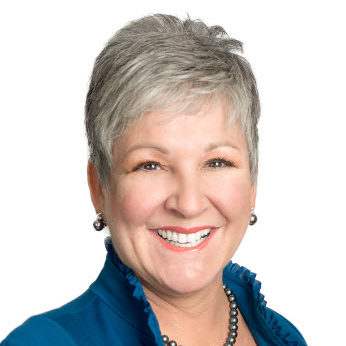 Monttein Alonso
Facilitator
& Breakthrough Coach
Monttein Alonso believes that happier, healthier people create a happier, healthier planet. She adores empowering her clients to become more authentic leaders. Her training enlivens her clients as they dynamically shift energetic messages inside and outside of themselves, fully engaging the law of attraction and showing up as more powerful leaders.
Monttein's mission as a leadership development coach is to bless others with warmth and support as they step into brave new thinking and become radically responsible for transforming their lives. Her unique leadership coaching approach helps to shift energy in the body to awaken the heart, soul and mind. Ultimately, her methods help people to design and manifest lives that are in harmony with their purpose.
Monttein has been successfully applying transformational leadership principles for over 2 decades. She is widely sought after for her fun and energetic training, speaking, and certified life coaching.
How to Apply
The next online boot camp session begins June 18 2022!
Crush Your Career Communication Boot Camp is designed for individuals who are ready for leadership coaching and to learn how to communicate more effectively to become more authentic and confident in the workplace. It's an opportunity to dig deep and bust through obstacles that are holding them back from the careers they desire.
To ensure an effective group environment for all participants, we ask that prospective attendees complete a Crush Your Career Strategy Session. You can book an appointment and tell me more about your current challenges and the result you would like to get after working with a coach. During our 60-minute Zoom video call, we will help you get crystal clear on where you are today in your career, where you'd like to be, and then will help you with a high-level plan and determine if this program is right for you.
The application fee is $98 and will be applied to any program you enroll in.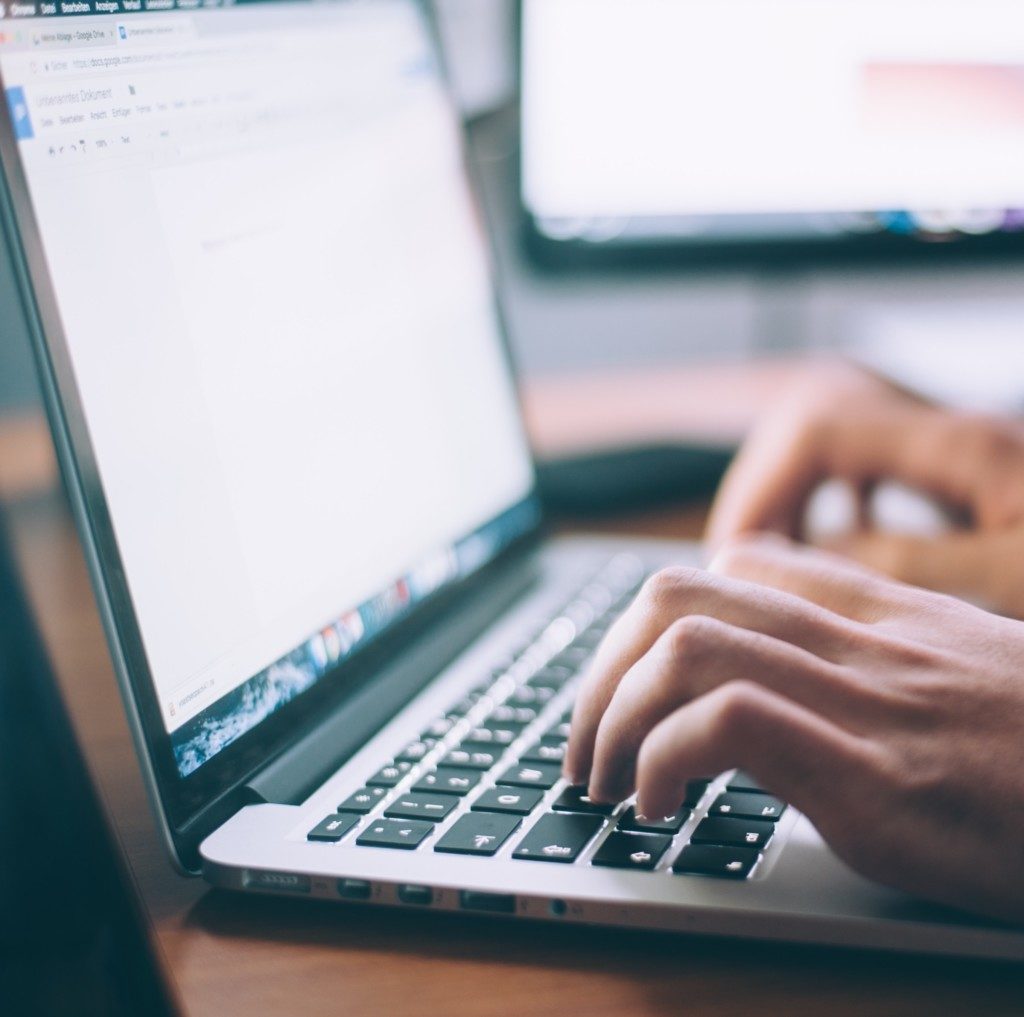 Learn more about Engaging Breakthroughs
Engaging Breakthroughs was founded to empower people to align with their deepest truth. We offer leadership development programs that help people to follow their purpose, achieve transformational leadership, and show up more authentically in relationships and careers. Check out the blog to get inspired and learn more about what we do!