How to Grow a Consulting Business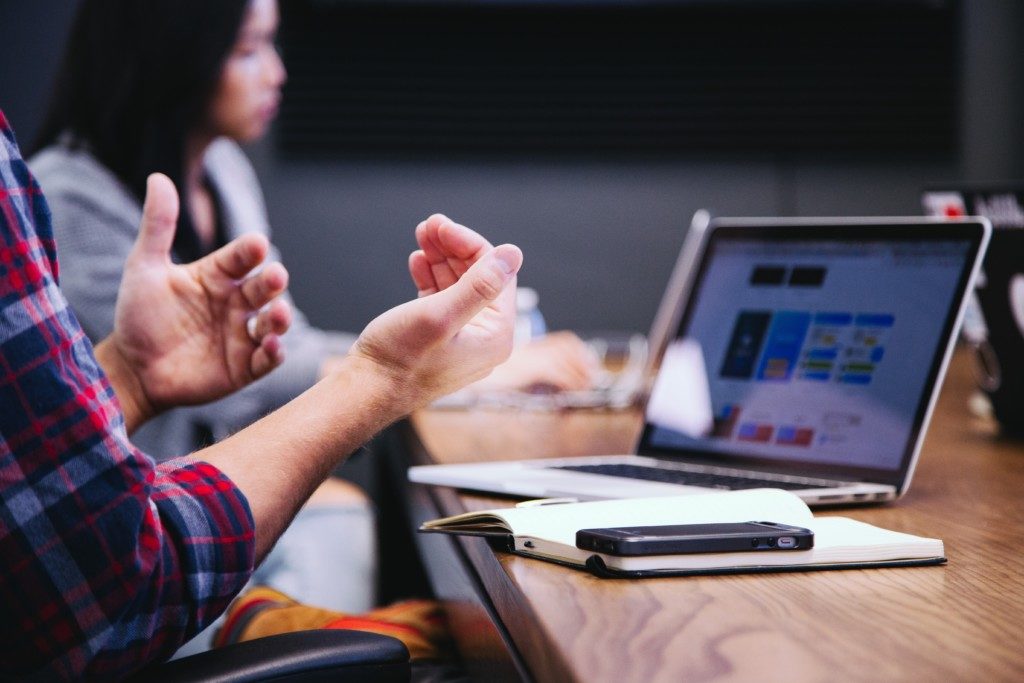 Over several decades in the software consulting world, I came across the same powerful challenges time and again: How do we get our teams to perform at a higher level? How do we grow and scale to not only take on more clients, but also to expand the work we're doing for our current clients? How do we command more money for our work? These questions get to the core of every consulting firm's most important needs for growth: performance and scalability. Many companies try to address these needs by rapidly bringing on contractors or pushing their teams harder. However, the ones that succeed know that it really comes down to team dynamics. Here's how to to grow a consulting business successfully.
Create a Culture of Emotional Intelligence
If you want to know how to grow a consulting business, start by looking at the people who make that happen: the consultants. Consulting requires a high level of leadership skill rooted in emotional intelligence. There is no other way to perform at a high level with multiple different internal and external teams.
Consider the typical software consultant's career path. They rocket out of college (or even high school, in today's environment) as bright, enthusiastic, tech-savvy individuals, ready to put their skills and knowledge to work. They're first assigned to low-level projects, where they operate behind the scenes or get some light exposure to client interaction. They do well, and over time, the higher performers begin to take on more leadership with teams and clients. However, other consultants fail to rise. What separates those who grow from those who stagnate?
Because consultants act independently yet also with many different teams, keen emotional intelligence is required to perform well. Consultants are often on the road and need to intuitively absorb what's going on around and inside of them. They can't depend on a manager to explain the environment.
Consultants must regularly check their own emotions and decide how to act upon them. They must also be keenly aware of the feelings of their surrounding internal and external teams. Great consultants constantly evaluate their environments and make conscious decisions about their resulting actions. Without this leadership skill, teams break down. Client relationships are strained. High performance sputters to a halt, and scalability becomes impossible.
If you want to know how to grow a consulting business, start by recognizing that consultants are in uniquely demanding roles, and they require high emotional intelligence to thrive. This is something we practice extensively in our Unstoppable Teams program.
Ensure Your Consultants Have the Right Communication Skills
Even emotionally intelligent, knowledgable consultants may struggle to become the leaders you need to grow your firm. It's very common to have strong individual contributors who can execute projects well, but struggle when asked to take on more leadership. That's because consultants, as they grow in their responsibilities, need to act as managers when they have never done so before. For instance, a growing consultant may need to hold a client accountable for their part in a project, deliver news about a scope change, or ask a colleague to complete something faster.
Emotionally intelligent consultants will be uniquely perceptive about how people will respond when being directed. Ironically, this can actually make it harder to ask for the results they need. Intuitive consultants may feel angry, afraid, or ashamed about what's happening. They experience internal resistance and fail to ask for what they need from their teams.
As a result, otherwise smart consultants play small. For example, they may fire off an email instead of having a difficult face-to-face conversation. Or, they may communicate with the intent of getting the response they want, rather than openly receiving dialogue. Even worse, they may avoid tough conversations entirely or even gossip (often innocently called "venting"). Over time, consultants continue to mix facts with judgments, and inadvertently drive wedges deep into their relationships.
At no point in their education did these well-meaning consultants ever learn clean, productive communication skills in a formal way. There just isn't much training around this topic. When participants in our Unstoppable Teams program practice Clean Talk methodology, it's often the very first time that they've been actively taught this skill set.
Proactively Mine for Conflict
The consulting world is fraught with opportunity for conflict, misunderstandings, and mismatched expectations. This is often thought of as a negative: something that comes with the territory that we all just need to endure. However, in reality, this can be one of the greatest sources of joy in our field.
Conflict allows us to create deep, productive, and lasting relationships. One thing we like to ask during our Unstoppable Teams program is, "If you could improve one relationship at work, which one would that be?" In doing so we are able to guide participants through a process to get clear on how to productively address the issues they are facing with that person.
These processes give the team permission to show vulnerability and create space for healthy conflict. It can feel questions when we first begin, but over time the process becomes extremely productive. Exploring these topics unearths many misunderstandings and judgments that aren't aligned with facts.
It's perfectly normal to create stories in our minds about things that happen and the people that surround us. However, we need to proactively bring these stories to light and challenge them. When we do, we often realize that we're creating disconnection that holds us back from a richer experience. We start to understand the impact of our projections and head on the path toward new habits. This kind of work creates stronger bonds and deeper understanding among teams. It breaks through barriers that hold consultants back from thriving. This is how you grow a consulting company.
Practice New Habits
I believe it's vital to foster emotional intelligence, clean communication, and active mining of conflict in your consulting firm. Ultimately, these practices begin to build trust and create teams that can perform and scale. Junior consultants grow into confident leaders, thus enabling the firm to scale.
Unfortunately, without consistent practice, the new habits will not stick. Emotion will creep back in and take over the show every time. It takes about 20 times of trying something for it to begin to feel comfortable, and 200 times for it to become a habit. Team transformation takes a lot of repetition to stick.
In our Unstoppable Teams program, we introduce methods to get in those reps and keep your consulting team moving in the right direction. If you're ready to learn how to grow your consulting business, we hope you'll call us for actionable support.
 Complimentary Consultation to Grow Your Consulting Company
Are you ready to explore how our organizational leadership program can help your team break through barriers, perform at a high level, and scale with ease? We offer solutions that will help grow and scale your consulting teams. To learn more, schedule a complimentary online Unstoppable Teams consultation via Zoom.
In this 30-60 minute online breakthrough coaching session, I will help you get crystal clear on where you are right now and where you want to be. I'll give you my best professional recommendations to help you take your first steps toward your success breakthrough.
Click here to book your session now.
Written by Craig Tennant
Founder, Engaging Breakthroughs
Transformation Architect and Breakthrough Coach At Engaging Breakthroughs, Craig Tennant delivers
breakthrough success workshops and online life coaching to increase emotional intelligence. He offers proven leadership development for leaders who seek to build effective teams, break through to success in their careers, and discover life beyond the 9 to 5.