What is the Hero's Journey?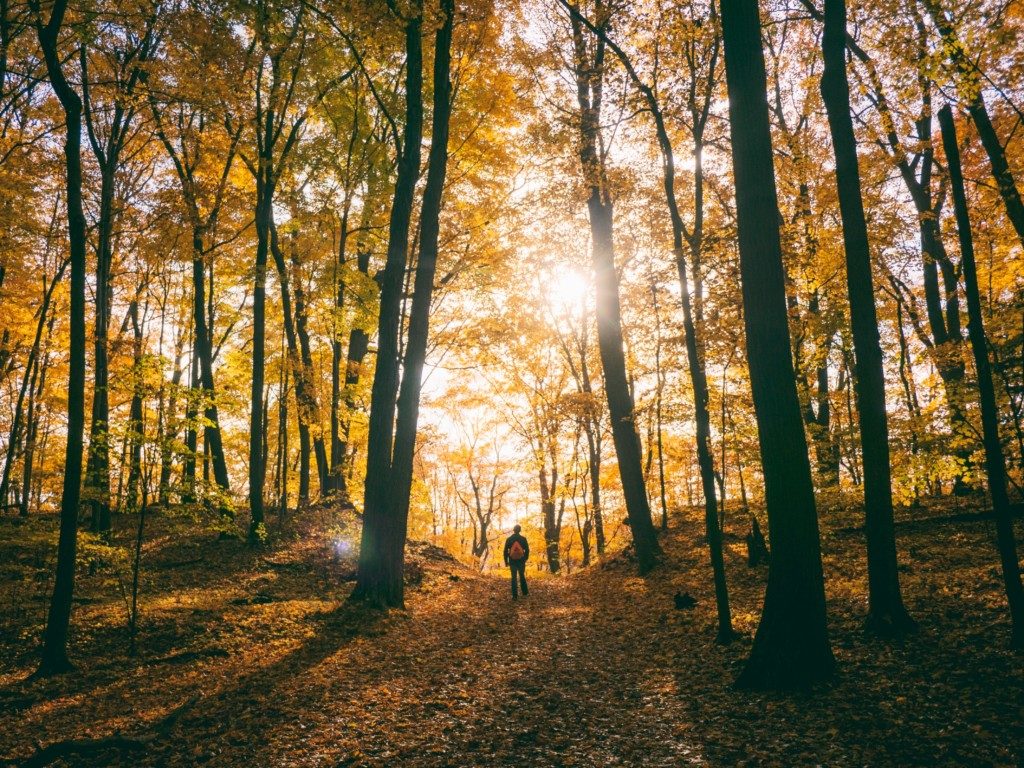 I believe passionately that we are all here to find our purpose in life and share it with the world. My purpose is to deliver breakthrough coaching. I help successful corporate professionals get out of the rat race and make more than enough money doing what they really love. However, many of us are not sure about the first steps to take in our hero's journey. We ask ourselves, "What do I want to do with my life?"
As we go through the motions of our 9-to-5 careers, at some point, we stop to ponder a daunting question: "Isn't there something more for me?" This perplexing question about fulfilling a deeper purpose can be triggered by many different events. Sometimes we're prompted by repetitive moments of frustration, such as yet another delayed flight home on a Friday evening after an exhausting business trip. Other times, rifts in personal or workplace relationships ring a wake-up call to tell us our priorities are off balance. Tragically, some of the events that cause us to question our paths in the world are more heartbreaking, such as a serious accident, illness, or even death.
The Hero with a Thousand Faces
Perhaps nobody explains this phenomenon better than Joseph Campbell. A professor at Sarah Lawrence University in 1949, Campbell wrote a book called The Hero with a Thousand Faces. He studied all of the mythologies of the world, and boiled them down into one consistent theme called the "Hero's Journey." What he believes, and what I now believe as well, is that the hero's journey plays out in all our lives, even though we may not notice it. It represents what goes on in each of us.
Every movie and television show that we watch starts with "the calling." Think about The Matrix, when the phone rings and Neo answers to a calling. From there, the story moves on, and our hero steps into the darkest point in the forest because he or she is called to something bigger. In that journey, there is the slaying of the dragon, the thing that has held the hero down for so long. There are helpers and supporters that come along, and ultimately our hero emerges victorious.
However, the even bigger transformation in the hero's journey happens when the protagonist brings this new knowledge and experience back to the community. The hero brings the gift of his or her transformation to help others.
When I was in the corporate consulting world, I was being called to something bigger. I knew my full-time work was not feeding my soul, and I sought a more meaningful life. However, the other work that I did on a part-time volunteer basis was nourishing my heart and calling me to take the first step on my own greater journey.
Are you being called to your Hero's Journey?
If your phone is ringing, and you're being nagged by questions like, "Isn't there something more to life?" perhaps you are being called to begin your hero's journey. At Engaging Breakthroughs, I'm ready to offer you support and encouragement as you prepare to transition out of the corporate world. I believe that we all deserve to do what we really love, and make more than enough money doing so.
I offer complimentary online breakthrough coaching consultations for 30 minutes to 1 hour. My coaching is designed to help you to get really clear on where you are so you can take the first steps on your hero's journey and break through to success. I'll give you my best recommendations for the first steps you can take, but there is absolutely no pressure. Only when someone is ready for their journey can I be of service.
Complimentary Breakthrough Consultation
I'd love to visit with you to discuss how breakthrough coaching can help you overcome barriers and achieve your goals. I offer a complimentary online Engaging Breakthrough consultation via Zoom.
In this 30-60 minute online breakthrough coaching session, I will help you get crystal clear on where you are right now and where you want to be. I'll give you my best professional recommendations to help you take your first steps toward your success breakthrough.
Click here to book your session now.
Written by Craig Tennant
Founder, Engaging Breakthroughs
Transformation Architect and Breakthrough CoachAt Engaging Breakthroughs, Craig Tennant delivers
breakthrough success workshops and online life coaching
for people who seek to break through to success
and discover life beyond the 9 to 5.