Sharing my Hero's Journey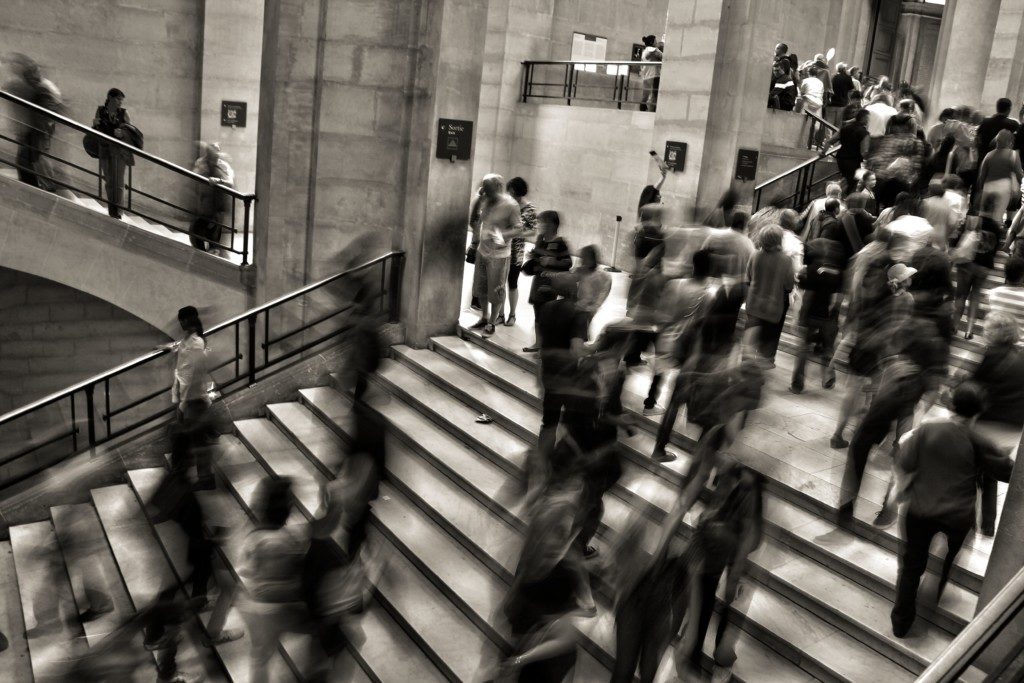 Today I'm here to share my journey.
I founded Engaging Breakthroughs to train and support corporate professionals to flourish and get paid. I help them create new, more fulfilling work lives. It's a privilege to combine my consulting and coaching experiences to make a difference for others, and I'm proud to say I'm doing what I really love.
However, it wasn't always this way.
Climbing the Corporate Ladder
For over three decades in the corporate world, I consulted with finance and technology executives in software services. I climbed the ladder while showing up powerfully as a consultant, leading both our internal teams and our clients toward valuable solutions. I was successful and our projects went very well. Clients were happy!
One strength that enabled me to thrive in the consulting world was my persistence in developing my ability to connect with people.  In fact, I actively worked on this skill all the time. While managing the hustle and bustle of my demanding consulting career, I also spent the past seventeen years facilitating workshops to further my interpersonal skills and help others connect to their deeper purpose. In this part of my journey, I facilitated individual and group sessions where attendees learned to embrace deeper truth. I experienced joy in helping others break through barriers that prevented them from having the experiences they really wanted from life.
The Call to Something More
While I relished my fulfilling part-time work, I started to see that I wasn't really enjoying software services consulting. I felt a knot in my stomach on Sunday afternoons as I contemplated the work week ahead. Monday morning came, the alarm clock sounded at four o'clock, and I boarded my usual six o'clock flight. After working four days in any number of cities with my clients, the knot stayed put.
I'd come home on Thursdays and spend my weekends supporting personal development trainings. The knot unraveled effortlessly during these events. I was discovering what I really loved to do! Over time, the gap between the work that I was doing and the work that I loved to do began to widen. I knew something bigger was calling me, but I just couldn't figure out how I was going to leave the software services job. Corporate consulting was paying my bills.
Then one day, my phone rang. It was a Wednesday night at seven o'clock, and it was my brother Billy calling me. I loved Billy. The problem was that Billy wasn't reaching out to me very much. Usually, I would initiate communication. He hadn't called me in nearly a year. I answered the phone with concern. On the other line was Billy's partner. He told me that Billy had died a couple of hours earlier.
I was devastated. The first thing I had to do after hearing the news was to call our sister and let her know that Billy had passed away.
I was scheduled to attend an eight-day workshop to learn how to facilitate breakthrough coaching in a different style. It was important to me, so with Billy's death still heavy on my heart, I went.
Beginning the Journey
In that workshop, a couple of things became clear to me. First was my mortality. I was fifty-one, and Billy was only one year older than me. I was reminded that none of us know when our time runs out on earth. The other takeaway was discovering the underlying risks that kept me from taking steps to do what I really loved. I learned strategies to lessen the risks and lessen the fear, and that was the moment I made the decision: I was going to leave my corporate job and do the work that called me.
I didn't know how long it would take, but I stuck a stake in the ground. I came back from that training, met with the CEO of our company, and told him about my plan.
Four years later, free of the corporate machine, I now get to spend every day doing the work that I truly love. I'm training and supporting successful corporate professionals to get out of the rat race, and make more than enough money doing what they really love.
This is my story, and it's possible for anyone, especially if you're getting that nudge right now. Something bigger awaits you. I hope you will listen to the call to your hero's journey.
Complimentary Breakthrough Consultation
I'd love to visit with you to discuss how breakthrough coaching can help you in your own journey. You can overcome barriers and achieve your goals. I offer a complimentary online Engaging Breakthrough consultation via Zoom.
In this 30-60 minute online breakthrough coaching session, I will help you get crystal clear on where you are right now and where you want to be. I'll give you my best professional recommendations to help you take your first steps toward your success breakthrough.
Click here to book your session now.
Written by Craig Tennant
Founder, Engaging Breakthroughs
Transformation Architect and Breakthrough CoachAt Engaging Breakthroughs, Craig Tennant delivers
breakthrough success workshops and online life coaching
for people who seek to break through to success
and discover life beyond the 9 to 5.