How to Follow Your Passion: Podcast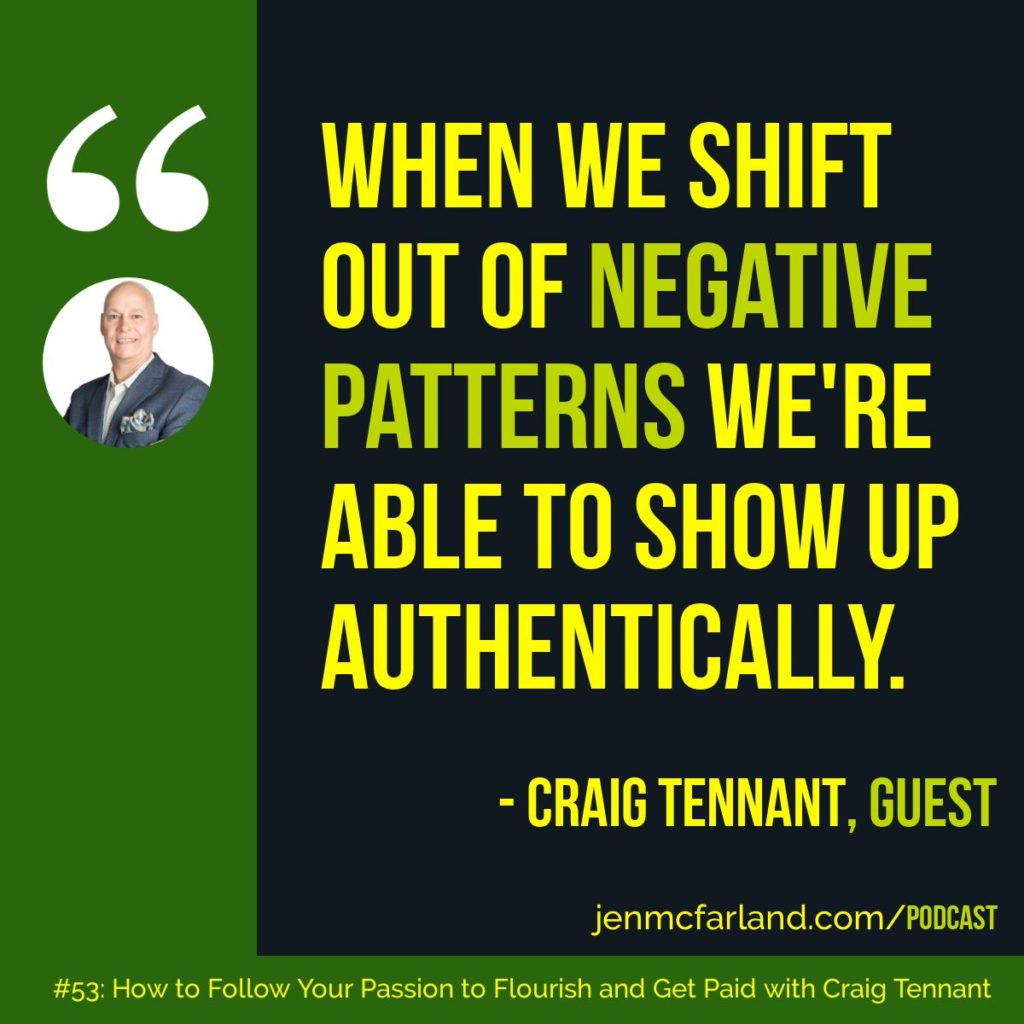 When Jen McFarland invited me to be a guest on her podcast to talk about how to follow your passion, I was honored to oblige. Jen's purpose is to help women conquer the world of business so they can succeed on their own terms.  She teaches women how to build their businesses around equity, leadership, mindset, courage, and resilience.
These themes resound closely with my purpose: As a breakthrough coach, I empower people to live in alignment with their deepest truth. I care deeply about helping people to find the courage and resilience to become more effective leaders, and to flourish while doing what they really love.
Jen and I discussed how to follow your passion and what kinds of mindsets and patterns can help you – or hurt you – along the way. Whether you're ready to escape the rat race, or simply to become more authentic in your leadership, I hope you enjoy the discussion!
Complimentary Breakthrough Consultation
I'd love to visit with you to discuss how in-person or online breakthrough coaching can help you to follow your passion and grow as an authentic, confident, authoritative leader in doing what you really love. I offer a complimentary online Engaging Breakthrough consultation via Zoom.
In this 30-60 minute online breakthrough coaching session, I will help you get crystal clear on where you are right now and where you want to be. I'll give you my best professional recommendations to help you take your first steps toward your success breakthrough.
Click here to book your session now.
Written by Craig Tennant
Founder, Engaging Breakthroughs
Transformation Architect and Breakthrough Coach

At Engaging Breakthroughs, Craig Tennant delivers
breakthrough success workshops and online life breakthrough
coaching for people who seek to break through to success
and discover life beyond the 9 to 5.