Time to Plan Your Pilot Program!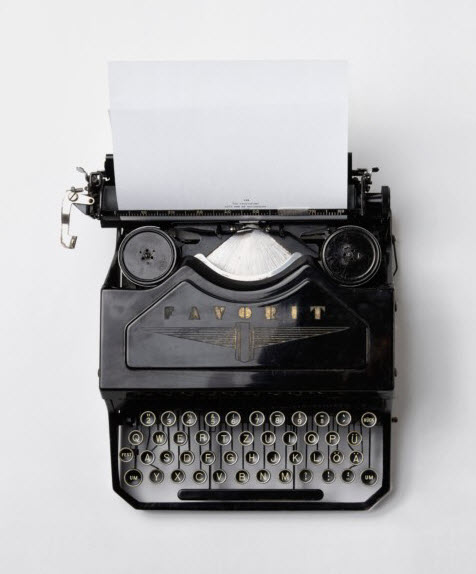 Last week, we defined the purpose of launching a pilot program to practice bringing your purpose to life. This week, we're moving even closer to doing what you really love. Let's talk about gathering resources and planning the details for a successful pilot program!
Gather Your Resources
Back in January, we talked about setting intention in your career by paying attention to the feelings in your body when you perform tasks throughout the day. Now that you know what you love to do, it's time to pay attention to the knowledge and resources all around you. Chances are, you already have valuable material in hand that would help you launch a pilot program. It only takes some focused energy to identify these resources.
Here are some ideas to create and discover materials to bring into your pilot program:
Review your life experiences for reminders of past accomplishments that relate to your newfound purpose. Journal about those achievements. Talk about them on a voice recorder or discuss your findings with a friend. Create a vision board. It doesn't matter what method you choose to review your wins, it only matters that you do so. During this process, focus on steps you took to reach your goals and methods you used to overcome challenges along the way. Your story is a valuable part of your mission, and it's rife with content that you can bring into your pilot.
Reexamine books, notes, or videos that helped you solve a problem or inspired you to develop your unique message and methodology. Create a catalogue of resources that you can draw upon as you test problem-solving with others. You bring a one-of-a-kind combination of knowledge and skills to the world, and can help others when you share helpful resources with them.
Dig up your past work, such as speeches or presentations that you gave, organizational methods or spreadsheets you constructed, methodology you practiced, or writing or artwork that you created. All of this work is a reflection of problem-solving skills that will serve your new purpose. If you served as an in-person mentor, coach or facilitator, you may not have physical work in hand as a resource, but that doesn't mean you're empty-handed! Look through old photos of yourself with other people to jog your memory about the support you provided. You can also re-engage with people that you worked with in the past to reflect on the problems that you solved together so you can tie that into your new practice.
As you reflect on these resources, you may discover that you're not starting from scratch! All your past efforts and creations need simply be gathered and adapted to create a starting point for your pilot program materials.
It's also important to note that this process could highlight areas where you need additional training or experience to develop the knowledge and skill sets you need to proceed forward. It's OK if you don't know it all right now. There are many support resources available to help you get there. Baby steps will make it safer to do what you really love, and flourish doing it.
Plan Your Pilot Program
With resources in hand, you're well on your way to creating a pilot program. From here, the elements of your program will vary, but there are some best practices to consider as you prepare to launch.
Some elements of a strong pilot program plan may include:
Written agreement defining pilot inclusions and participant expectations
Budget for pilot expenses
Orientation or on-boarding plan for participants
Schedule including a timeline of tasks to be completed during the pilot
Materials and resources to support the program
Communication plan describing frequency and types of correspondence to occur during the pilot
Plan to measure the success of the program
Wrap-up plan to conclude the pilot and invite participants to future opportunities
Feedback forms to be completed by participants
Marketing materials to promote the pilot
Business risk management plan
A clear definition of the client avatar to be invited to the pilot
The message and delivery method of your pilot program will be unique to your passion. However, having a sound plan that includes the elements above will improve your execution.
Craft Your Pilot Program with Baby Steps
Doing what you really love takes time, and putting together the building blocks for a pilot program can be daunting. If you're used to a 9-to-5 environment, you may feel baffled by business areas outside your expertise. For example, finance experts will have no trouble building a budget, but may not know where to start with marketing materials. Project managers are well versed in timeline construction, but could feel wary about defining a client avatar (stay tuned – we're talking more about this next week!).
This is where high-quality support comes in handy.  As you proceed into this new part of the hero's journey, identify and enroll allies who will lend a helping hand in areas where you need help. Team up with supporters who will encourage you when you need fresh momentum or a new perspective to move forward.
Complimentary Breakthrough Consultation
Bringing your passion to life with a pilot program can bring up hesitation and doubt. Breakthrough coaching is all about empowering people to bust through these barriers and achieve their dreams.
To those who are ready to do something bigger in life, I offer a complimentary online Engaging Breakthrough consultation via Zoom. In this 30-60 minute online breakthrough coaching session, I'll help you get crystal clear on where you are now and where you want to be. I'll give you my best professional recommendations to help you take your first steps toward your success breakthrough.
Click here to book your session now.
Written by Craig Tennant
Founder, Engaging Breakthroughs
Transformation Architect and Breakthrough Coach

At Engaging Breakthroughs, Craig Tennant delivers
breakthrough success workshops and online life breakthrough
coaching for people who seek to break through to success
and discover life beyond the 9 to 5.