Practice Your Purpose With a Pilot Program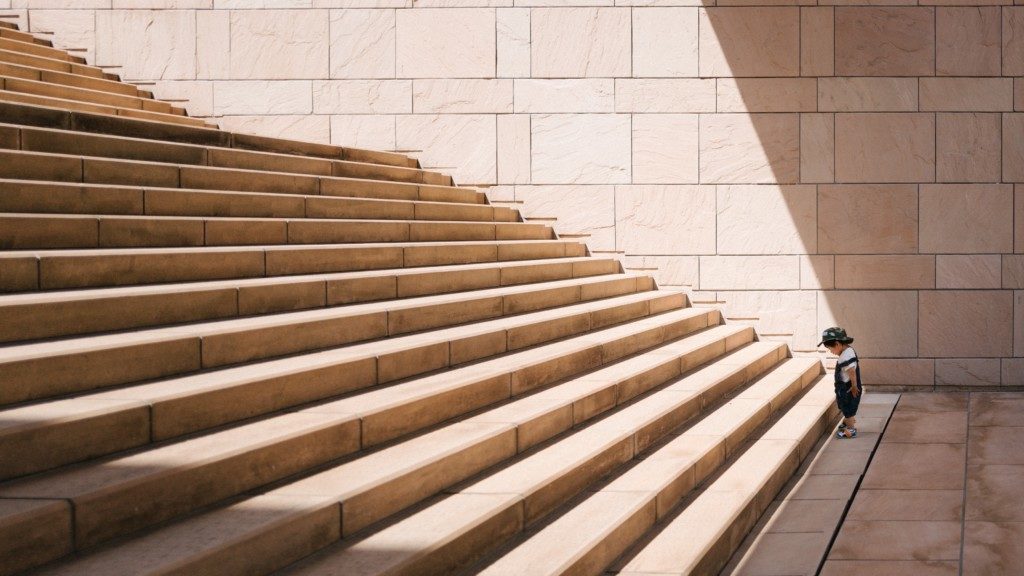 "A journey of a thousand miles must begin with one step." – Lao Tzu
Going from a career that isn't feeding your soul to doing what you really love isn't an easy process. There is no quick fix, and it can be difficult to know exactly how you want to bring your purpose to the world.
Two weeks ago, we talked about how delivery methods translate your intangible ideas into reality. Once you have an idea of the problem you can solve, you've started to identify the market who believes in you, and the delivery methods you'll leverage to bring your solutions to the world, it's great time to build a pilot program!
Today, we're launching a 3-part series to help you launch a successful pilot program and start actually doing what you really love. Today, we'll define the purpose of a pilot program. Next week, we'll help you create content and prepare for a pilot launch. Lastly, we'll talk about the importance of refining your "client avatar" so you know exactly who to invite to your pilot.
The Purpose of a Pilot Program
A pilot program is simply a test or trial intended to evaluate how successful a new program will be. It requires far less financial investment than a full business launch, and it gives you the opportunity to build experience in your area of expertise. Launching a pilot allows you to be completely transparent about your background and to build your new practice in authenticity.
Pilot programs make it safer to test your ideas and validate how you will bring your gifts to the world. They provide practice in stepping through fear in a way that's not overwhelming. When you practice doing what you love and see it work, you can see your results come to life. There is great power in this experience. Pilot programs help affirm your abilities and build confidence as you overcome steps that seemed insurmountable.
So, what are the practicalities of a pilot program? In a pilot, you offer your introductory program in exchange for a return investment from your test clients. The return investment from the client may be a discounted rate, a trade of services or time, a promise of a testimonial or review at the end of the pilot, or other creative contributions of value.
Requiring some type of investment is important because increases the likelihood that your clients will make a commitment to your program. When you keep the investment commensurate with the test experience, your clients will be enthusiastic about working with you as you share your purpose with the world in a new way for the first time.
Pilot Programs Get Results
In my last blog post, I shared how executing a pilot program helped me to gain confidence in doing what I really love. I got to test my methods in a real-life scenario, and I learned what worked and what didn't work when helping others to get results.  As my clients grew and benefitted from my pilot program, I built confidence from seeing their positive outcomes and made adjustments based on constructive feedback about what to change. I also gathered testimonials that would help me grow my practice in the future.
Pilot programs build courage.
The pilot process isn't about completely avoiding risks. Instead, it's about embracing risks in a safer environment where it's ok when things don't go exactly as planned. As you learn more about the costs and processes of your new venture, you may encounter surprising challenges that you didn't foresee. You may also discover knowledge blind spots where you have opportunities to learn more. This is all to be expected and appreciated. Your test clients will understand that this is a new process and that there may be hiccups along the way. Meanwhile, they'll benefit from your unique problem-solving abilities at a reduced cost.
Next week, we'll talk more about the specifics of creating an effective pilot program.
Pilot Programs are the Ultimate Baby Step
When you test your ideas in low-risk environments, you get to share your purpose with the world without jumping off a cliff. You don't need to quit your day job or invest thousands of dollars in a startup only to find that your ideas didn't work. Instead, with a pilot program, you can pursue your dreams bit by bit.
In a pilot program, if you discover your initial vision will cost a lot more money or time than expected, or that your methods aren't working as you imagined, you've made a huge accomplishment! You can test new ways of doing things, or change directions entirely. Embrace this time to build confidence in your ability to do what you really love. Everyone starts somewhere.
As you ease your way into this new part of the hero's journey, engage trusted support. Identify and enroll someone who will encourage you as you ease into doing what you really love to do. Even better, seek someone who can help you practice articulating your new vision. This kind of support is our specialty at Engaging Breakthroughs. We would be honored to join you on your journey!
Complimentary Breakthrough Consultation
I'd love to visit with you to discuss how breakthrough coaching can help you overcome barriers and achieve your goals. I offer a complimentary online Engaging Breakthrough consultation via Zoom.
In this 30-60 minute online breakthrough coaching session, I will help you get crystal clear on where you are right now and where you want to be. I'll give you my best professional recommendations to help you take your first steps toward your success breakthrough.
Click here to book your session now.
Written by Craig Tennant
Founder, Engaging Breakthroughs
Transformation Architect and Breakthrough Coach
At Engaging Breakthroughs, Craig Tennant delivers
breakthrough success workshops and online life breakthrough
coaching for people who seek to break through to success
and discover life beyond the 9 to 5.