The 4 Keys to Accomplishing Your Quest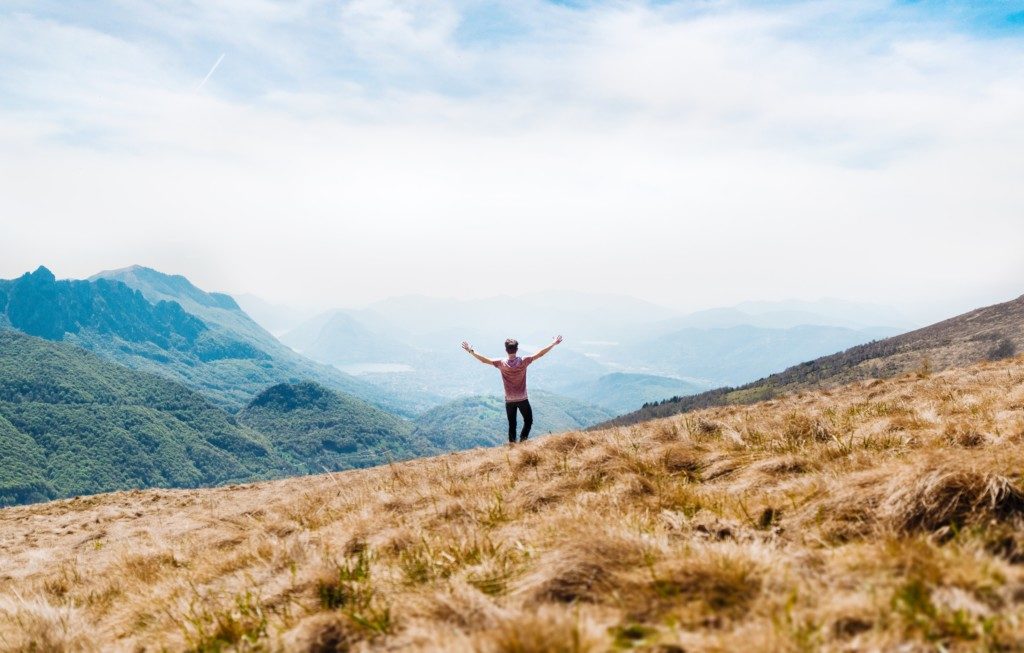 Connecting with what you really love to do is a journey. However, it's not a straightforward, one-time mission. The road is long and winding. Sometimes you'll try a path that veers off track; other times, you may need to take a break to connect with loved ones and rest for the challenges ahead. Later in the quest, you may even feel that you're wandering aimlessly. Or worse, an innocent-looking street could lead you into an unexpected battle. Our unique online career coaching is specifically designed to help with these challenges. Today, we're giving you a preview of the keys that open doors along the journey!
The quest to figure out what we really love to do – and then flourish doing it – is one of constant challenges and detours. Fortunately, there are tools that can help along the way, and high-quality support is available to help achieve victory.
The 4 keys to accomplish any quest – Connecting with What You Really Love, Making it Safer to Take Risks, High-Quality Support, and Better Theory – are interconnected. We need all of them to open doors that will unite us with our true purpose. If you're not sure what you really love to do, or how to take the leap to do it, these keys will help you on your journey.
Connect with What you Really Love – and Know Why you Really Love it
Sometimes we aren't actually sure about what we really love to do. As we live in the typical 9 to 5 environment, we fall into unhealthy patterns in the work that we do. Over time, we lose the curiosity that's so important to identify what we really love to do. We simply show up, day after day, to collect our paychecks while never questioning the possibility of more meaningful work.
Furthermore, these patterns are very well established, because they're fostered early in life. For instance, our school systems do not encourage people to pay attention to what they're really enjoying. The focus is instead on the tasks that should be completed, such as solving problems. Moreover, there's no emphasis on evaluating whether or not these tasks are actually enjoyable.
In light of this, people lose passion when completing repetitive tasks. What was once exciting now becomes mundane. We forget how to pay attention to the subtlety of joy in our work.
Regrettably, there's no light switch, magic wand, or fairy Godmother to instantaneously tell you what you really love to do. Connecting with what you really love requires looking beyond the quick fix. Remember, it's a journey! It's natural to feel impatience, fear, and desire for instant gratification. After all, getting what we want right away is safe. It means we're not wasting precious time on the wrong path.
It might take some time to re-learn the ability to really connect with your purpose in the work that you do. However, without consciously making the effort to take this step, it will inevitably just be work. Our unique online career coaching programs are designed to help you break through barriers that keep you stuck in unfulfilling work.
High-Quality Support
In any great journey – from Frodo's quest to return the ring to Mordor, to Julia Child's mission to bring French cooking to American household – a strong support network is key. High-quality support is more than just encouragement. Supportive relationships provide a stable foundation so we can fully express our emotions and try new things. They empower us to flourish in life and in our careers by offering support in 3 main ways: knowledge, transformation, and blessing.
The first type of support offers knowledge. There's no way to know what we don't know, so we often need wisdom from people who have walked the path before us. They can provide a guiding light and valuable training in systems and approaches, such as how to market and make money doing what you really love to do.
As we continue on our journey, we will encounter barriers that we can't overcome on our own. The second type of support that will help us in these moments is transformational support. This support helps us see what we can't see about ourselves, and enables us to achieve breakthroughs.
Lastly, on our journey to do what we really love, we will need the support of blessing. To do what we really love, we'll have to take new risks that could result in disappointment. The right support will bless us and offer us a soft place to land when we fall, and cheer us on as we fully feel all our different emotions.
Making it Safer to Take Risks
The definition of "risk" is simple: It's a belief that something bad will happen if we take an action. It's the resistance, conscious or not, that warns us of danger. Sometimes we know there's a step we need to take to achieve something in our lives; perhaps it's doing something good for our health, reaching out to improve a relationship, or trying a new career direction.  The internal resistance that stops us is what we call "risk" in breakthrough coaching.
When we slow down and connect with the source of the resistance, we can find ways to overcome it. In breakthrough coaching, we work extensively on processing risk. We learn how important it is to take baby steps to experiment and get feedback before we take the really big steps.
Better Theory 
We all hold deep, long-standing beliefs about ourselves. We can think of those beliefs as theories that hold us back or help us flourish. Unfortunately, most of us are on autopilot, living routines that distract us from more fulfilling alternatives. We believe negative things about ourselves and our environments, such as, "I have no choice; this corporate life is just the way the world works," or, "I would be irresponsible to leave this high-paying job to do something that I love."
We think we can subscribe to better theories, such as, "I do have a choice! With a connection to what I really love, high-quality support, and an awareness of the deeper risks, I absolutely can create the work life that I want."
Sadly, there's scarce instruction on how to think critically about our life journey. We are not taught how to strengthen our emotional intelligence or how to lead a more meaningful life. By and large, society does not teach people how to flourish in their lives.
It's dangerous to do things differently, and this is where the 4 keys start to come together. By connecting with what we really love to do, getting high-quality support, making it safer to take risks, and subscribing to better theories, we can shift the paradigms that hold us back and make more than enough money doing what we really love to do!
Life Transformation with the 4 Keys
Breakthrough coaching leverages these 4 keys to help people achieve meaningful life transformation. For some, the goal is to discover a new career beyond the 9 to 5, and for others, it's simply to enjoy a happier and more fulfilling life. Either way, our unique online career coaching methods are perfect to empower your next steps. No matter what transformation you seek, these keys will open important doors during the journey.
Complimentary Breakthrough Consultation
I'd love to visit with you to discuss how breakthrough coaching can help you overcome barriers and achieve your goals. I offer a complimentary online career coaching consultation via Zoom.
In this 30-60 minute online career coaching session, I will help you get crystal clear on where you are right now and where you want to be. I'll give you my best professional recommendations to help you take your first steps toward your success breakthrough.
Click here to book your session now.
Written by Craig Tennant
Founder, Engaging Breakthroughs
Transformation Architect and Breakthrough CoachAt Engaging Breakthroughs, Craig Tennant delivers
breakthrough success workshops and online career coaching
for people who seek to break through to success
and discover life beyond the 9 to 5.