Authentic Acknowledgment can Transform Your Career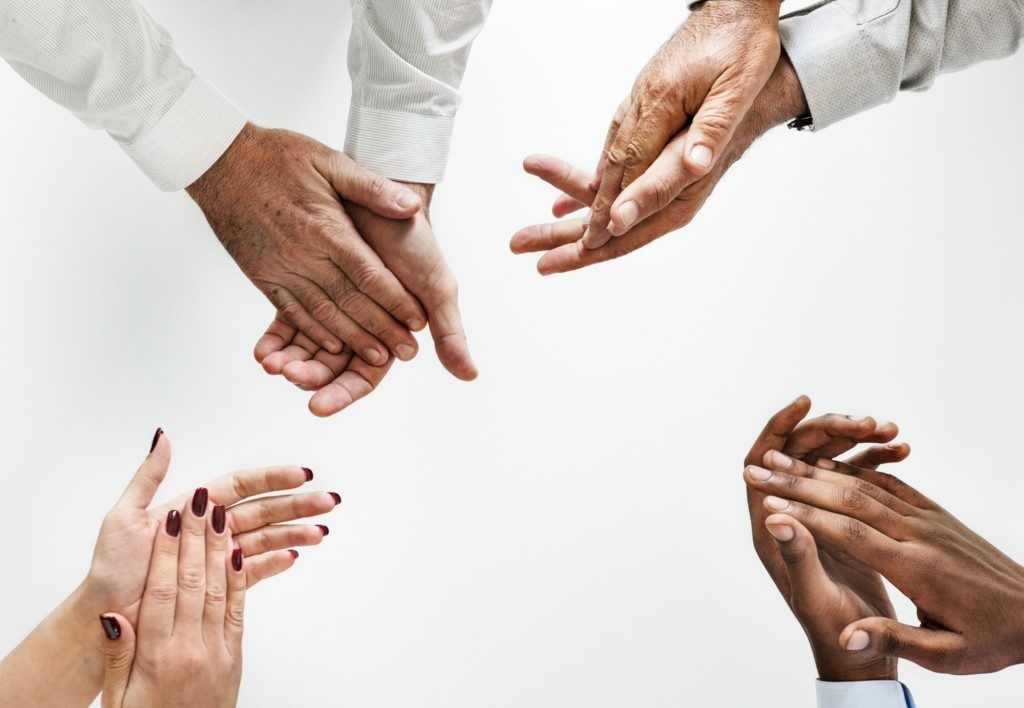 Have you ever considered what the impacts would be on your career and personal life if you were able to foster a sense of real acknowledgment in the workplace? Perhaps employee engagement would be higher on your team. Maybe your boss would be more apt to give you a raise.  You could even find yourself empowered to do what you really love, and make more money doing it.
Authentically recognizing others for the things you appreciate about them – in other words, acknowledgment – is one tool to foster true leadership development, employee engagement, and even making money doing what you love. Practicing authentic acknowledgment is a skill you'll want to practice – and master – to lift up others, and get more of what you want in the process.
You may be reading this and thinking, "Wait a minute, that's bullshit!" Perhaps you've experienced a workplace where compliments were simply manipulative tactics to get employees to work late or ignore unfair working conditions. Maybe you've even experienced work cultures where the people who succeeded were those who sabotaged and criticized others, rather than acknowledging colleagues. I recognize that these are realities in workplaces today, but this kind of toxic manipulation is not what I'm talking about.
Today, I'm talking about the power of real, genuine acknowledgment. When you recognize and empower others with authenticity, a natural response follows that you'll receive more positivity in return. This is not about buttering others up to get what you want – instead, it's about sincere, authentic relationship building and empowerment. Fostering a spirit of real acknowledgment takes time. If we're rushed or insincere, we will lose respect. Let's talk about how to acknowledge others in a lasting, positive, authentic way.
The Importance of Acknowledgment in the Workplace
Acknowledgment's power rests in its ability to lift others up and validate their very existence. Too often, we rush through our to-do lists and meetings with little thought for the differences we make for others. When someone acknowledges us, they say, "I see you, and I honor your value in the world." We feel joy in being recognized and connect more deeply with our reasons for being.
It's important to tell others the good we see in them, because in doing so, we empower them to bring their best to the world. Recognition helps fill a deep need to be seen and heard. The power of acknowledgement is real and strong.
What Real Acknowledgment Sounds Like
In our culture of winning – getting more, doing better, being the winner and beating other people – hitting the pause button to compliment someone can take a back seat. It can be easy to forget what acknowledgment sounds like!
The power of acknowledgment starts in the mind, when we think things like:
When I think about XYZ person, I sense a spirit of caring, quality, and connectedness.
Acknowledgment is about genuinely checking in about other people and what they bring to our life experiences. We can consciously think of others and focus on what we appreciate about them. This practice can apply to all our relationships, from our partners and children to a boss, colleague, or subordinate.
These thoughts come to life when we express acknowledgment in words. Some of the deepest recognition we can share with others is that we appreciate their skills and qualities, and how it has had a positive impact. For example, you might share something like:
"I'm so impressed by your resourcefulness. You found new vendor options that we never considered before. This is going to make a tremendous positive impact on our team."
"I really admire your resilience. That was a difficult meeting, but you never lost your positive attitude. You represented our company so professionally!"
"You are so talented when it comes to creating efficiency! Thank you so much for recommending that new administrative solution to me.  It has made my work day so much easier."
"I really appreciate the way you listen so intently. That's such a rare quality! I always feel like I can come to you with a difficult issue and be truly heard."
Genuine recognition empowers others to flourish. However, the power of acknowledgement doesn't just benefit the recipient of the compliment. It also helps the bestower because it deepens connections. When others feel genuinely valued and appreciated, they're empowered to be more honest and engaged in their relationships, benefitting everyone involved.
What Gets in the Way?
Think of the last time you wanted to give someone a genuine compliment. Has it been a while? Did you feel hesitant to say something?
Realizing the power of recognition in the workplace requires vulnerability, and sometimes it can be uncomfortable. It's perfectly normal to have thoughts like:
I find it easier to critique the things that I wish were different.
What if they don't like what I say?
I'm envious of what they have.
What if they think I'm trying to manipulate them?
If you find that it's really hard to compliment others, working through hesitant thought patterns is the first step to move into a new place of power.  Genuine acknowledgment is an important part of deepening relationships and it's a hallmark of emotional intelligence. Without it, you may find yourself in relationships that seem stale or empty. Others may even question whether you care about them or value their contributions to your personal or work life.
In the workplace, difficulty recognizing others can diminish your ability to command more salary, build a practice to bring your passion to the world, or especially to lead a scalable, high-performance team. Acknowledgment is important work that lifts up both the person receiving it and the person giving it.
Transformation with Recognition in the Workplace
Acknowledgment is a transformational new language, a new way of being. Actively and regularly recognizing people from a place of truth raises the tides, lifting all boats with it. When we say, "I appreciate this about you," we enable others and ourselves to flourish.
If you find it difficult to acknowledge others, that's OK. You're not a bad person! You might need support to better recognize others from a place of power and confidence. You may hold deeper beliefs about yourself that could be brought to light by exploring your other-than-conscious mindset. There could be resentment or anger holding on from a past experience. Perhaps something is at risk to give others the gift of recognition (for more about risks, download the complimentary Break Through Your Barriers Blueprint).
Acknowledgment is especially important to team dynamics. If you're the leader of a team that's struggling to perform or failing to scale with new business demands, our Unstoppable Teams program could be the perfect place to start.
If you're feeling disconnected, want to have have richer relationships, or wish to have more influence with people, acknowledge what you appreciate about them. Start today!
Complimentary Breakthrough Consultation
I'd love to visit with you to discuss how in-person or online breakthrough coaching can help you to break through barriers and achieve what you really want. We offer solutions to empower teams, individuals seeking success in their careers, and people who are ready to leave their 9 to 5 for a new opportunity! To learn more, schedule a complimentary online Engaging Breakthrough consultation via Zoom.
In this 30-60 minute online breakthrough coaching session, I will help you get crystal clear on where you are right now and where you want to be. I'll give you my best professional recommendations to help you take your first steps toward your success breakthrough.
Click here to book your session now.
Written by Craig Tennant
Founder, Engaging Breakthroughs
Transformation Architect and Breakthrough Coach

At Engaging Breakthroughs, Craig Tennant delivers
breakthrough success workshops and online life coaching to increase emotional intelligence. Proven leadership development for people who seek to break through to success
and discover life beyond the 9 to 5.