What is Online Breakthrough Coaching?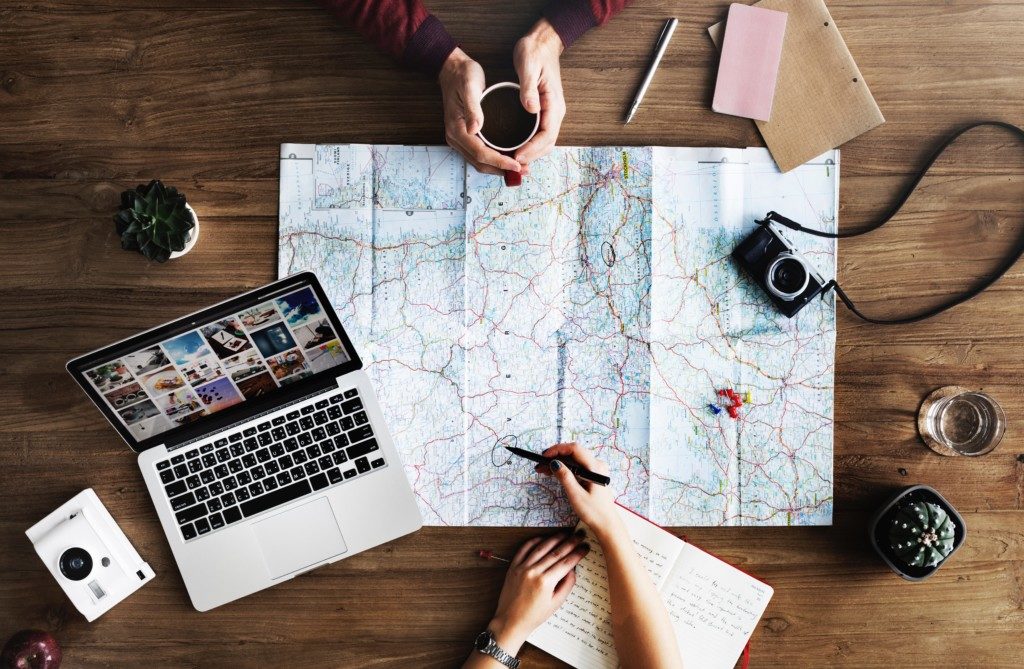 When I tell people I'm an online breakthrough coach, I often get the reaction, "That sounds really interesting! But what does it mean?" Typically people try to relate it to something more familiar, such as therapy or career mentoring. These types of guidance are closely related to what I do. However, my approach has a unique element when it comes to achieving "breakthroughs." In my in-person and online coaching, I facilitate the "breaking through" of internal barriers that prevent my clients from taking the necessary steps to flourish and make more than enough money doing what they really love. It's a challenging and rewarding journey. Let's further explore the idea of a "breakthrough."
Origin of the Word "Breakthrough"
The phrase, "break through," was used as early as the 1400s, and it almost always related to warfare. In those times, war was a constant fact of life. Battles were still fought in traditional ways, with heavy artillery and organized front lines.  The concept of a "break through" meant for one side to literally break through the front line defense of another. It meant fighting through obstruction and barriers in a very real way, with the intent of conquering an enemy.
In centuries to follow, the phrase became simply "breakthrough," and it began to apply to other, less literal battles. Now, the word "breakthrough" applies to new inventions and advancements of all kinds. It's the defining moment when a barrier is overcome, and a new future begins.
Consider breakthroughs in more recent times. For instance, scientific breakthroughs in medicine eradicated terrible diseases.  The invention of the internet was a breakthrough that connected our world in ways we never imagined in the past. Last year, historians had a breakthrough when they discovered DNA evidence proving that Viking women were powerful warriors. Breakthroughs are happening all the time, and they give us better quality of life and new ways of seeing the world.
Purpose of Breakthrough Coaching
How many times do we learn something new in life but fail to implement it? Have you ever looked at someone who you felt was really successful and thought, "I could never be that way?" Have you ever considered leaving your corporate job to do something you really loved, but then talked yourself out of it?
What we've discovered is that as young people we take on lots of beliefs about ourselves base don the experiences that we had. You might think about it like a computer operating system: back when we were young, our "operating system" was installed and it was relevant for that time in our lives. That operating system continues to run in the background sometimes, so much so that we don't pay attention to the decisions that it makes. In breakthrough coaching, we explore the elements of the operating system that keep us from doing what we want to do. Then, we help you update the operating system or your beliefs so that they can support you in taking the steps that you want to take.
In our online coaching process, when we overcome these operating system barriers, people can take steps to accomplish their goals and lead more fulfilling lives. We have many valuable tools at our disposal to facilitate breakthrough coaching. For example, we work through concepts such as the Hero's Journey, which presents a new framework to think about and conquer our ongoing struggles. We also fire up a furnace by leveraging the keys that open new doors along the way.
During the process, we focus on connecting with what you really love to do. We also make it safer to take risks on the journey to accomplish your goals and achieve a more meaningful future. As we continue, we dig deeper into the concept of high-quality support and learn how to build a network that fuels the journey. Lastly, we break down old theories that no longer serve us, and develop new ones that enable us to transform ourselves from the inside out.
Transformational Coaching Work
Even though our online coaching work is focused on connecting with what you really love and making more than enough money doing it, this kind of breakthrough work will invariably impact every area of your life. Every individual has unique needs and desires as he or she breaks through barriers and revolutionizes his or her work experience. However, this type of work has tremendous positive impacts on relationships with self and others, and can even positively impact people's health.
For this reason, I don't call what I do "leadership coaching" or "career coaching." Although my clients certainly experience profound advancements in these areas, transformation is not limited to the workplace. Instead, once we break down patterns that hold us back from flourishing, we experience transformation in all areas of life. The breakthrough coaching approach addresses the fullness and richness of each person's potential in every area where he or she wants to flourish.
Complimentary Breakthrough Consultation
I'd love to visit with you to discuss how online coaching can help you break through barriers and achieve your goals. I offer a complimentary online Engaging Breakthrough consultation via Zoom.
In this 30-60 minute online breakthrough coaching session, I will help you get crystal clear on where you are right now and where you want to be. I'll give you my best professional recommendations to help you take your first steps toward your success breakthrough.
Click here to book your session now.
Written by Craig Tennant
Founder, Engaging Breakthroughs
Transformation Architect and Breakthrough CoachAt Engaging Breakthroughs, Craig Tennant delivers
breakthrough success workshops and online life breakthrough
coaching for people who seek to break through to success
and discover life beyond the 9 to 5.