Is an MBA the Answer to Getting Promoted?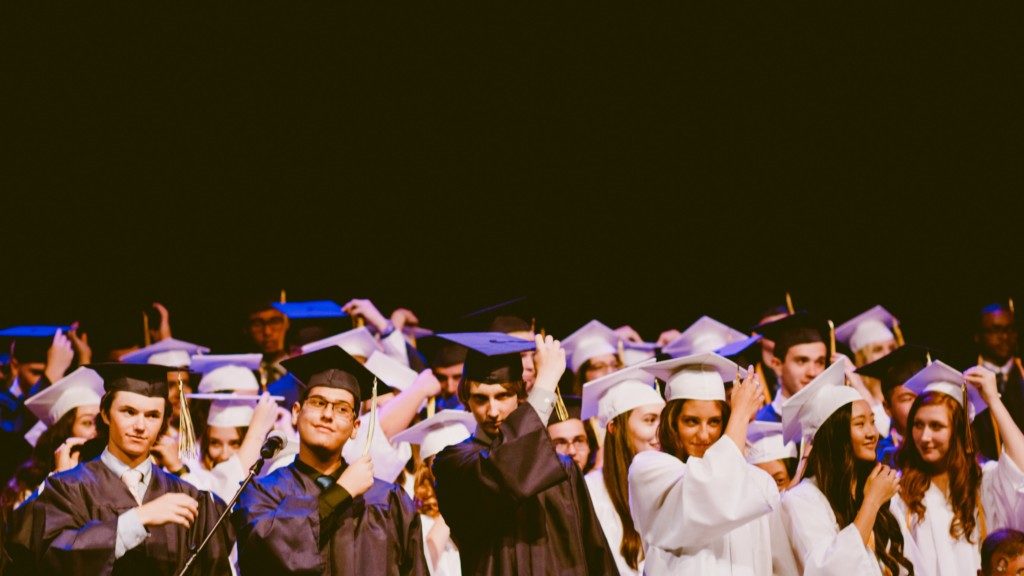 Are you at a crossroads in your career? Do you want to move into a leadership role, but haven't been able to do so? 
You might think getting an MBA is the solution. After all, the prevailing wisdom is that you didn't get the promotion because you don't have the right knowledge or accolades. This may be true for a small percentage of people. But I've found that in most cases, knowledge and letters after your name aren't really the issue. Instead, it's a lack of awareness and belief in yourself that keeps you from getting to the next level. 
The people who get promotions believe that they deserve them with no hesitation. If you think you need more education, then there's probably something inside of you that hesitates to show up powerfully. You may believe you don't have what it takes, or there's something you don't have to deserve the role you want. If you continue to focus on knowledge and credentials, you may miss the boat. 
A Top MBA Will Increase Your Knowledge – But it's Not About That!
Have you been passed over for promotions? Getting promoted happens at the intersection of people, process, and technology (or content). If you aren't strong on those last two components – process and technology/content – you may not be next in line for promotion. However, in most cases you can learn those elements on the job. What really makes the difference is the people factor. In other words, it's the way you see yourself and others. This is what we refer to as emotional intelligence, and it's the way you become aware of and navigate your emotional landscape. When this happens, you're able to show up more confidently and authentically to create the career experience that you really want.
Are your peers excelling in prime roles while it seems that you've been left behind? We've worked with people who went to school for 2 years and spent $60,000+ to get a top MBA. When they got back to work, they found themselves in the same position. They followed the prevailing wisdom, and yet no change happened. In my 30 years as a consultant, I've met many people who had lots of education and didn't create the work experience they really wanted because they didn't focus on their internal leadership. Even though they invested in their knowledge, they way they showed up and communicated held them back. These barriers kept them from being the way that they needed to be as a leader. If this is what's holding you back, too, then an MBA is not the answer.
Getting an MBA may increase what you know, but may not help you to command or create the role that you really want. We're here to say that the missing component might not be more credentials, but what you believe about yourself and how you present yourself when you communicate. This invaluable skill set is not taught in an MBA program.
Why Emotional Intelligence Beats a Top MBA
We talk a lot about emotional intelligence, which may seem like an extra frill in the workplace. However, the data shows that this is a vital key to career success. Here's how Travis Bradberry, the author of Emotional Intelligence 2.0 and the founder of TalentSmart, puts it:
Emotional intelligence is the "something" in each of us that is a bit intangible. It affects how we manage behavior, navigate social complexities, and make personal decisions that achieve positive results.  – Travis Bradberry, Why You Need Emotional Intelligence to Succeed in Business, Entrepreneur Magazine, January 2015
Measurable knowledge in process and technology may be more tangible, but it's not always the answer to growing in your career. Consider some of our recent success stories.
One of our clients believed getting his CPA would help him reach new heights at work. After some exploration, we found what he really needed was to strengthen his communication. He wasn't always sure how to articulate his opinions clearly and hesitated to speak up to clients. Within his own teams, he hesitated to deliver feedback to team members because he wasn't sure how to get results without tearing people down. He often felt frustrated with himself, his clients and his team members. Over time, we worked on how he showed up as a leader and what might be in the way. He began walking taller and feeling more confident. Shortly after, he got the promotion he wanted.
Another client was uncertain about handling conflict. She struggled when facing difficult issues with team members and clients. During our time working together, she began to practice leaning into difficult conversations. She began to feel more confident expressing herself clearly. It wasn't long before she received a promotion.
You can read more of our testimonials on our results page. The common thread is that when you show up differently, people see you differently. Your results improve, and your career trajectory changes. Powerful work on emotional intelligence can get results in as little as 90 days.
Make an Empowered, Aligned Decision
Many top MBA programs promise to be the magic cure to getting the career that you want. However, there's a reason for that: it's how they make their money!
Maybe an MBA is right for you, but maybe it's not. Either way, you owe it to yourself to come to an empowered, aligned decision. Are you considering an MBA out of fear? Are you clear on exactly what you'll get out of pursuing more education, or does it just seem like something you "should" do? Getting an MBA is a big financial and time risk. Making the leap should be a clear and intentional decision.
Don't become one of the many people who thought an MBA would propel their careers, but are still seeking the missing piece – two years and tens of thousands of dollars later. Education is important, but it's not always the answer. As a consultant for over 30 years, I never completed a Bachelor's degree, let alone an MBA. However, using the tools and methods that we teach, I was able to create a well-compensated career. You can create your own success story, and I'd be honored to support you in that journey.
A Small Step Toward Clarity
Are you stuck trying to determine what's next to improve your career trajectory? If something's missing in your work interactions, come to our Dallas workshop in November. This two-and-a-half hour intensive communication training will show you how to master soft skills to get more of what you want in life. Don't sign the line for more student loans until you improve your emotional intelligence.
Can't make it in November? Click here to book your coaching session now.
Written by Craig Tennant
Founder, Engaging Breakthroughs
Transformation Architect and Breakthrough Coach

At Engaging Breakthroughs, Craig Tennant delivers
breakthrough success workshops and online life coaching to increase emotional intelligence. He offers proven leadership development for leaders who seek to build effective teams, break through to success in their careers, and discover life beyond the 9 to 5.