How to Know When You're in the Flow State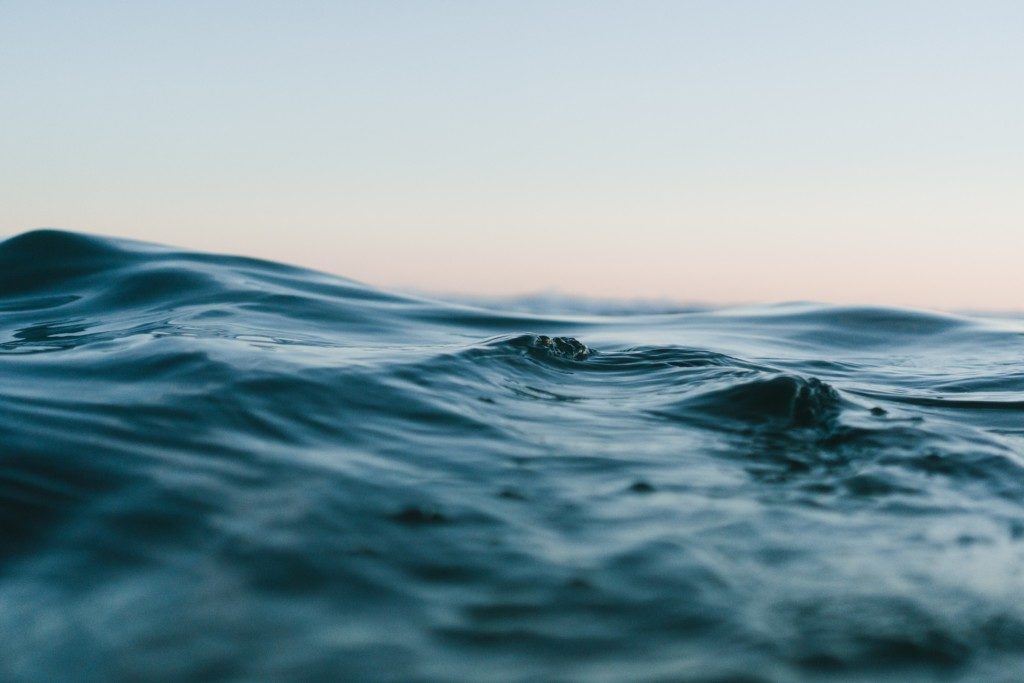 Recently on the blog, I shared how paying attention can help you set your intention in your career. I also shared how your deepest need will fire up your purpose. We've spent healthy time turning inward to connect with what we really love to do. Now, I share a new question that my clients often ask me: When an activity feels blissful, how do you know whether you should make it your career or keep it as a hobby? "Flow state" is the answer.
How to Know When You're in the Flow State
Quite simply: the flow state happens when the skill you have is just less than the skill required for a task.
At times, you may have a little more skill than what's required. However, overall you'll find that things seem to be well matched. The activity is not so easy that it becomes boring, yet not so hard that it feels constantly discouraging. Here's a visual:
Perhaps you've experienced a day when you lost track of time because you were effectively and fully engaged with a work task. Maybe you once felt energized after a volunteer activity because the work felt perfectly natural to you. You may know what it's like to voraciously read books and articles about a certain topic because it feels intrinsically rewarding to build that knowledge.
Moments when you lose track of time, feel an inner sense of reward, or feel like the task comes naturally are signs that you're in flow.  You will likely feel energized and competent. The state of flow empowers you to accomplish great things on your hero's journey!
Flow State is Not the Same as Fun
Let's be clear: just because you have a great time doing something – or you're good at it – doesn't mean you should turn it into a career. Relaxing on a beach is certainly blissful, and you may be quite skilled at doing so! Unfortunately, it won't engage your skills in a way that's fulfilling long term. Even if your deeper purpose is to serve others at a beachside bistro, you won't find contentment without a bit of a challenge.
It's important to cherish some activities purely for our own enjoyment. While there is great joy in leisure, sometimes that's exactly where some pursuits should stay: in leisure time.
Being in a flow state of mind brings a beautiful feeling of balance, and it absolutely feels fun and energetic! But remember: just because you're having fun doesn't mean you're in flow. Flow has just the right amount of challenge to serve a deeper purpose. That perfect tension is vital to making money doing what you really love.
What to do When Flow State Feels Foreign
If the concept of flow state doesn't resonate with you right now, don't be discouraged! You can find it. Look for a place where you can do things that might align with the activities you love to do. For example, seek organizations that provide training about the things you're passionate about. Join a volunteer organization for a cause that matters to you. Read a book about a fascinating topic. Reach out to a mentor or a breakthrough coach for guidance. There are many paths you can take during this discovery journey; no effort is wasted.
Next Steps to Doing What You Really Love
By now, we've given you some tools to help set your intention for the work you love. We've talked about how your purpose will be connected to your deepest need. And today, we've discussed the importance of flow in accomplishing what you really love to do.
We've painted the big picture of doing what you really love. Now, it's time to talk about making more than enough money doing it. Stay tuned for our next blog post, where we'll talk about monetizing the thing you really love to do. We'll discuss the top 4 areas where people spend money to solve problems, and how your purpose can be part of the solution!
Complimentary Breakthrough Consultation
I'd love to visit with you to discuss how breakthrough coaching can help you overcome barriers and achieve your goals. I offer a complimentary online Engaging Breakthrough consultation via Zoom.
In this 30-60 minute online breakthrough coaching session, I will help you get crystal clear on where you are right now and where you want to be. I'll give you my best professional recommendations to help you take your first steps toward your success breakthrough.
Click here to book your session now.
Written by Craig Tennant
Founder, Engaging Breakthroughs
Transformation Architect and Breakthrough CoachAt Engaging Breakthroughs, Craig Tennant delivers
breakthrough success workshops and online life breakthrough
coaching for people who seek to break through to success
and discover life beyond the 9 to 5.